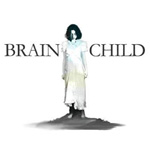 When Scott Lambridis of Omnibucket contacted me about reviewing their latest release, 'Brainchild: A Collection of Artifacts', I was not sure what to expect from a zombie-themed anthology. The idea of zombies, or the undead, has been around for a very long time. A huge part of their modern-day popularity is of course due to the work of filmmaker George Romero, creator of 'Night of the Living Dead'. I was particularly struck by a quote in the included press release, which I think sums up these underrated villains nicely – "They aren't afraid of running water, aren't affected by moonlight or sunlight, or silver bullets. They are rotting corpses, and they're coming for you. […] They don't become one with nature – they don't live forever – they just slowly fall apart, and if given the change, they'll eat you alive before they do." Read on for my review.
As the title implies, the aim of this anthology is to present the reader with a true "collection of artifacts" – to feel as if they are actually reading the words and thoughts of survivors. Of course, when it comes to zombies, there are never really any survivors – just people who have lasted longer than others (so far).
In this regard, the writers did an absolutely exceptional job.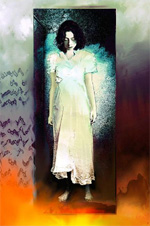 As you read through the stories, you cannot help but feel what the characters are going through. With the sharp contrast of the caring, feeling, loving human beings and the absolute emptiness of these walking killing machines, the struggles and conflicts that arise are given a wonderful depth. Unlike most undead themed work which focuses simply on the grotesque and ignores the humanity of the characters, the stories contained within this book capture both sides perfectly. Because of this level of depth, it allows for the reader to easily imagine him or herself in the place of the characters, which should always be a goal in horror – to make the reader feel like they are there, running for their life, as little time left there may be.
This book also features an amazing collection of art throughout its pages. I can honestly say that it is the most visually-appealing anthology I have ever come across – the artwork could easily be published by itself.
I was happy to see that David Senecal provided a lot of artwork for this release. I have been a fan of his work for quite some time, and he is actually a featured artist on this site. The other artists also did an exceptional job – representing a very wide range of styles that all fit very well with the stories.
In conclusion, I highly recommend this book to all fans of horror, and especially fans of the undead. I am very happy to own such a unique collection of work.
– Aleister
The Temple of Dagon
Details
Full-color, 64-page
First printing – limited edition of 250 books
Contributors: Rebecca Brock, Mia Epstein, Charles Hogle, Paul Kelley III, Ted Kohlmann, Scott Lambridis, Ken Meyer Jr., Justin Mills, John Moos, Heisler Mulano, Angie Needels, David Senecal, Gavin Sodo, Daniel Williams, Dave Wellington
ISBN: 0-9774579-0-7
Published by Omnibucket
Cover illustration by David Senecal
Back cover design Scott Lambridis
This entry was posted on Wednesday, June 28th, 2006 at 2:46 pm and is filed under Reviews. You can follow any responses to this entry through the RSS 2.0 feed. You can leave a response, or trackback from your own site.